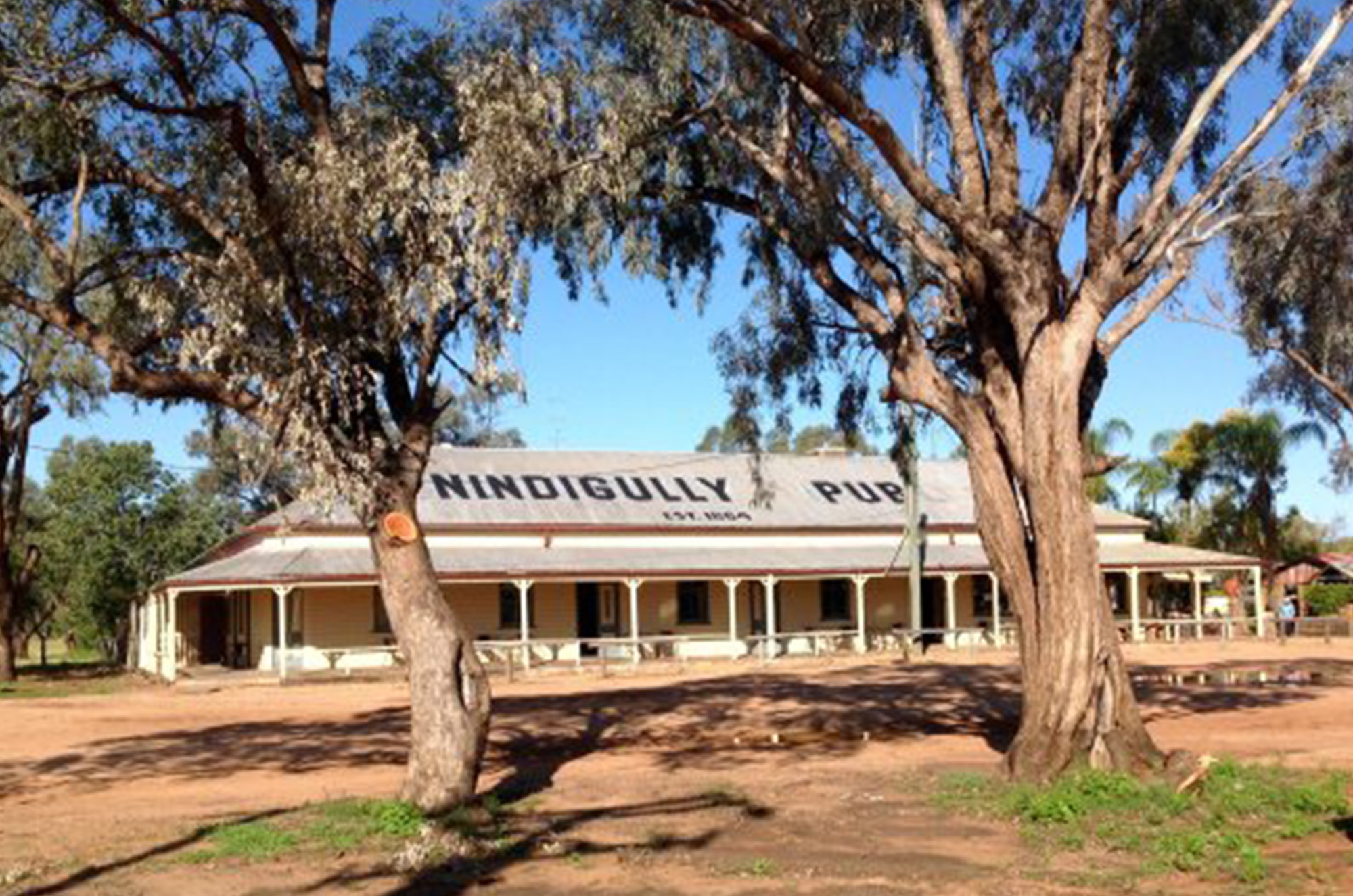 Nindigully Pub
You've heard about it – now experience it for yourself. Queensland's oldest pub.
The Nindigully Pub has meals that need to be seen to be believed!
Known as 'The Gully', the pub is located in its original condition on the banks of the Moonie River.
"The Gully attracts thousands of locals and travellers every year for a cold beer and a chef fresh prepared meal – the kilogram T-bones are legendary."
The pub is also home to the famour 'Road Train' burger – feeding at least 4 people!